Listen to "Turn n' Burn" below - our Truck Ride anthem!
Over $81,000 raised in 2023!
The 2024 Special Olympics Ontario Truck Ride
will hit the road on
Saturday, September 14, 2024
You have 2 registration options:
Please note that online registration will close at noon on Friday, September 13, however walk-in registration will be available at the event. In-person registration ends at 9:00am on Saturday.
All online donations must be made by 9:00pm on Friday, September 13, however donations will still be accepted in-person at the event at registration.
In-Person Registration*
$100/person
Registration Includes:
Driver Shirt, Athlete Shirt,
Driver Bag, Breakfast, Lunch
Virtual Registration
$100/person
Registration Includes:
Registrant Shirt, Athlete Shirt,
$40 Tax Receipt
*In the case that the in-person event cannot happen, in-person registrations will be converted to virtual registrations.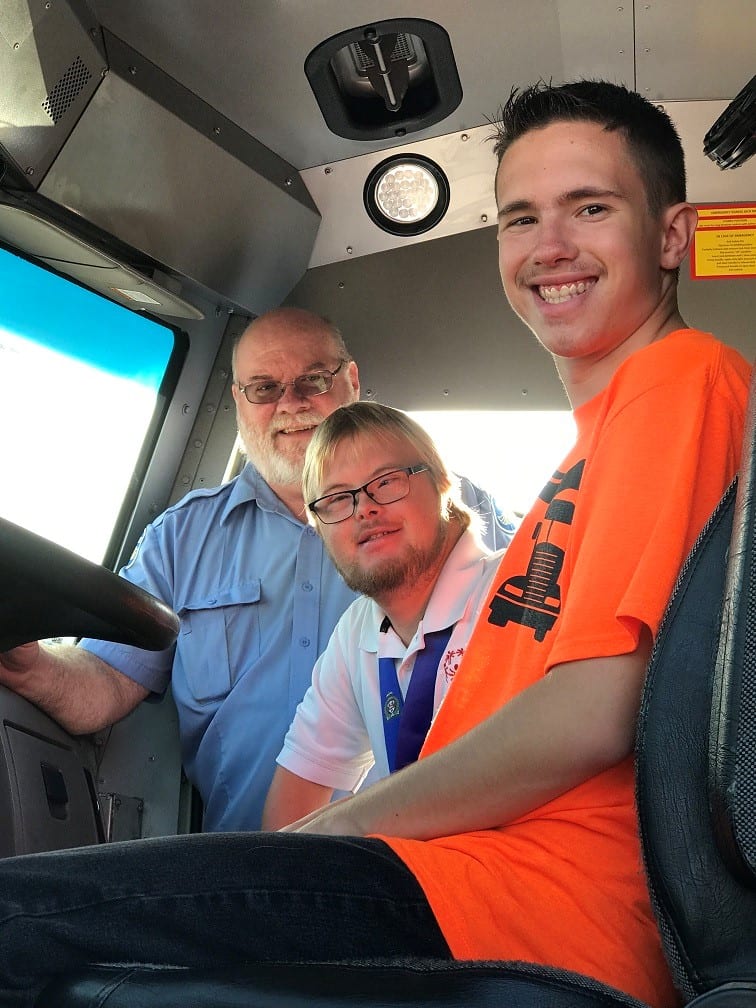 Fundraise for your chance to win great prizes!
Top 12 fundraisers receive a prize!
Congratulations to our 2023 Top 12 Fundraisers:
Conestoga Meats - Chuck Davis
Steadfast Freight Systems Inc - Matthew Morrison
ConTrans Flat Bed Group - Brian Hilton
AMJ Campbell KW - Kent Dowling
Challenger Motor Freight Inc. - Leonard Taylor
Home Hardware Canada - Austin Schultz
J & R Hall Transport Inc - Lucas Knill
AMJ Campbell KW - Evan Hens
Transfrt McNamara - Ken Daehn
Ivan Armstrong Trucking - James McTeer
Penske Logistics - Rob Walker
Contrans - Matt Perry
Special thanks to our supporters:
Friday, September 16th
4:00pm
Registration Opens
4:00 – 9:00pm
DJ Dan
5:00 – 10:00pm
Sponsor Appreciation Chili
6:00 – 10:00pm
Performances by Erick Traplin
6:00pm
Brant County and Brantford Police Service Torch Run & Hot Ones Event
6:00 – 9:00pm
Freeway the Clown
9:00pm
Night Light Display in Parking Lot B
Must be on-site by 8:30pm
10:00pm
Top 3 Lead Truck Fundraiser closes
All funds online or onsite
10:30pm
Friday night draw for registered drivers
On-site only
Saturday, September 17th
6:00am
Registration Opens
(Refreshments available)
8:00am
Driver Breakfast sponsored by Altruck International Truck Centres
8:00am
Top 12 Fundraising Trucks closes
Announce Top 12 Trucks
9:00am – 2:00pm
Willy B the Clown in the main hall
9:15am
Mandatory Driver Meeting with OPP
Driver/Athlete matches
Marshalling of the Truck Ride
9:45am
Athlete's Oath
10:00am
Truck Ride departs
12:30 - 2:00pm
Lunch served in main hall for drivers, athletes and volunteers sponsored by Dare
1:00 - 1:10pm
Athlete Speaker
1:30 – 3:00pm
Awards lunch includes Best of Truck Ride
Raffle Draws
Proceeds announced from 2022 Truck Ride
3:00pm
Baseball game between Top 12 truck drivers, Law Enforcement and Special Olympics athletes – Cambridge Tigers
Order your Truck Convoy Sweatshirt today!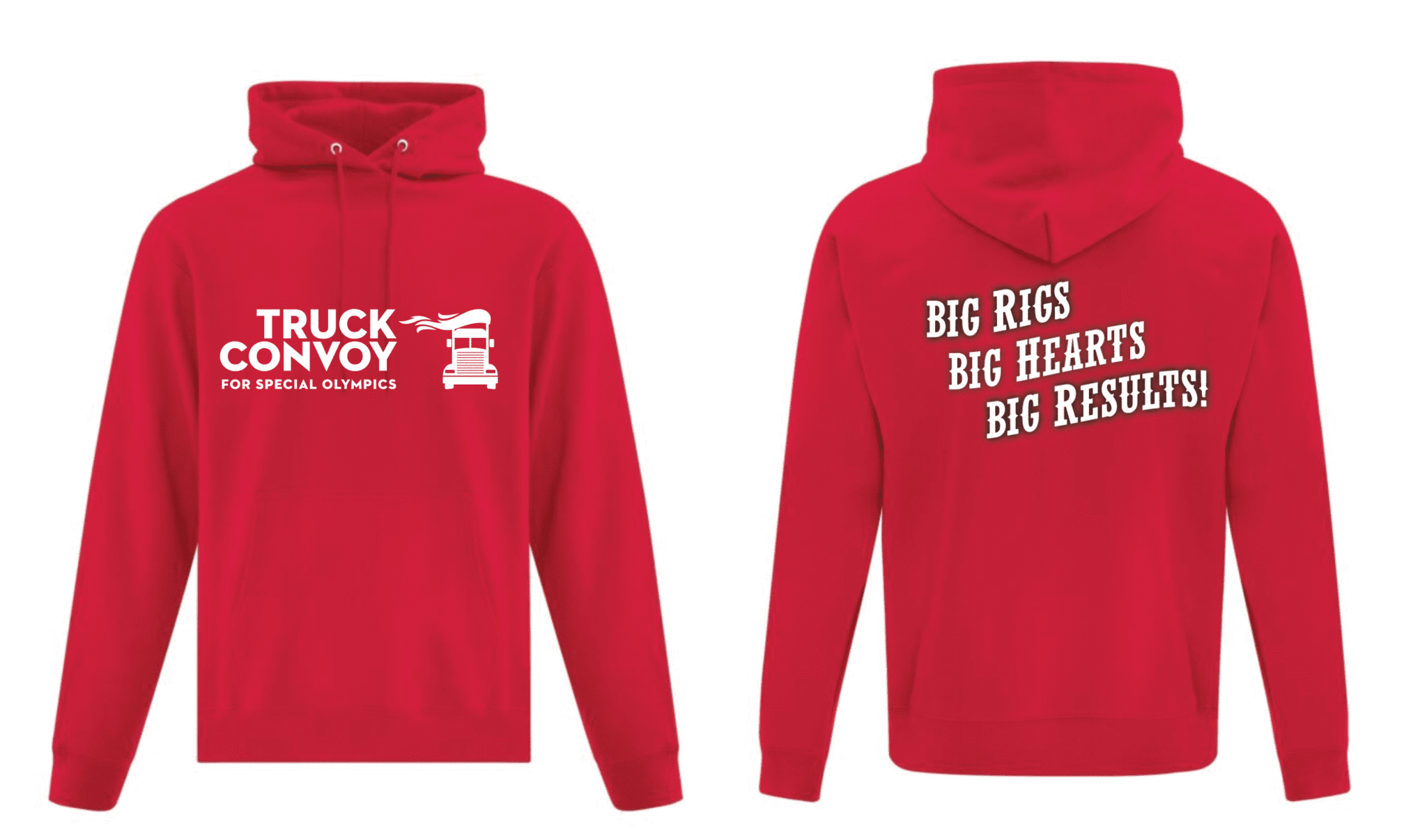 Thank you to our 2023 Sponsors for making it all possible!
We're already planning for 2022!
To be notified when registration opens, fill out the form below:
Special thanks to our supporters: